Journeys of my past, mentorship for the future
Has this been a September to Remember for you or was it just another cliché? Making every single month count for posterity always is my goal. September did not fall short of this expectation.
At 11 years old, I gained admission into a 'strange' school. Strange, because my parent's neither applied to this school nor were familiar with the town where the school was located. My admission choices for the Federal Common Entrance Examination were FGGC Abuloma and FGC Port Harcourt, both were Unity schools in my home state. However, by an act of divine arrangement, Ndubuisi Adikema's second daughter who had never left Rivers state was posted to a place called Sagamu.
I recall my father taking out an almanac with the Nigerian map to find this place. It was not a calendar but an almanac. The map showed geographic coordinates and physical features of the surrounding environment of the town. We were not familiar with Sagamu in any way and we had no family or friends that knew the area. The logical advice my parents received was to change my school. They didn't take that advice.
The Young Shall Grow Motors Nigeria Ltd, popularly known as The Young was a leading intercity transportation company that plied routes across Nigeria in the 1980s. I boarded the luxurious bus to Lagos as a minor with no clue of what leaving the South for Western Nigeria held for my future.
Those Sunday mornings were misty at that time of dusk when my father took me to the Lagos bus park. My large suitcase contained all I needed for the entire term except the metal bucket containing my hoe, cutlass and broom. Sometimes the bucket stayed with me as hand luggage along with my khaki school bag. As I made myself comfortable on my window seat to prepare for a 12-hour journey, I would watch (from my side-eye ofcourse) how my father's gaze would be fixed on me as he stood by the window waiting for the bus to pull out. I can only imagine prayers he prayed while reading the tagline pasted all over the terminal_ 'your destination is guaranteed'.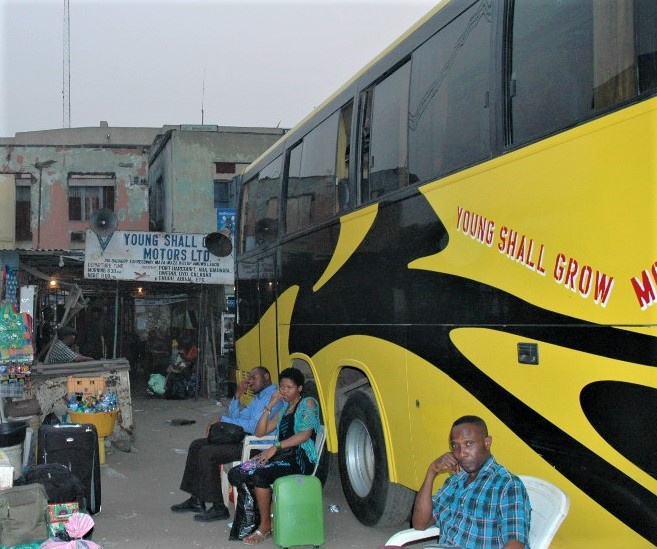 During the final waiting minutes, my father familiarised me with my seatmate and any other 'good looking' mature female passenger. As he stepped out he asked that they keep an eye on his daughter. The strangers were happy to be trusted and assured him that I would be fine. Travelling 556 km away from home was not something many parents will expose thier 11 year old to. I don't remember crying or not wanting to go back home. It must have been the adventurer in me. Surviving the risks of Nigeria intercity road, which have been labelled 'death traps' is nothing short of the grace of God, I must say. The Young may have assured arriving at the geographic destination but the same cannot be said about the future of any Nigerian girl in these climes.
September did it for me this year. After several aborted plans and procrastination, thirty-three years after I graduated from FGGC Sagamu, I finally returned to the nesting place for my future. My aim in visiting was simply to pay it forward in a career mentorship programme organized by the Alumni.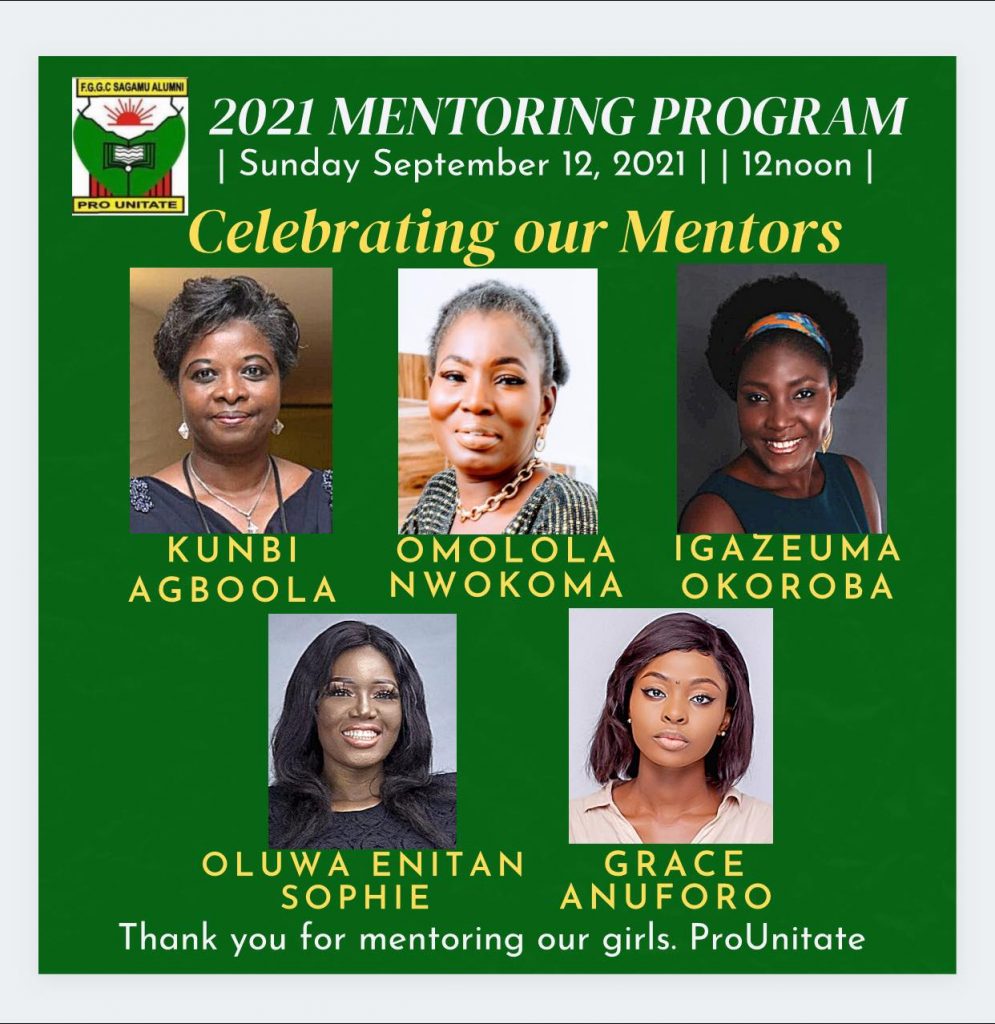 For my first visit to Sagamu as an Old girl, I chose to honour the school with a green outfit to depict the school colour, as well as the greenery that characterized the topography of the school environment. Green was an intentional colour choice for storytelling.
During my session, I shared stories of my bewildering pre-university days and how I navigated my carer through media, public sector, civil society, academia to industry. I demonstrated to the girls how using the good old SWOT analysis can help them make career decisions. I also offered personalized career mentoring sessions to the SS3 students who yearned for a personal career mentorship relationship.
Following that successfuI outing, I am setting a Q4 goal to reach at least 1,000 students through career mentorship. I am offering an opportunity for group career counselling sessions with boys and girls in Nigeria's Senior Secondary school in October 2021. I welcome the management of schools in Ogun and Lagos states in Nigeria to express interest by sending me an email at [email protected] for an assessment and decision on this collaboration. I offer this personal social responsibility programme to pay forward the kindness I received from co-passengers and strangers who supported my journey on those Young Shall Grow trips three decades ago.
As I embark on this programme I look forward to a rewarding experience for the students I will be working with. I am open to learning more ideas for career counselling in Nigeria you might have. Please share in the comments specific challenges you think I can address and I will do my best to explore them.