Discussing Porn with a Teenage Son
A tool to aid parent-adolescent experience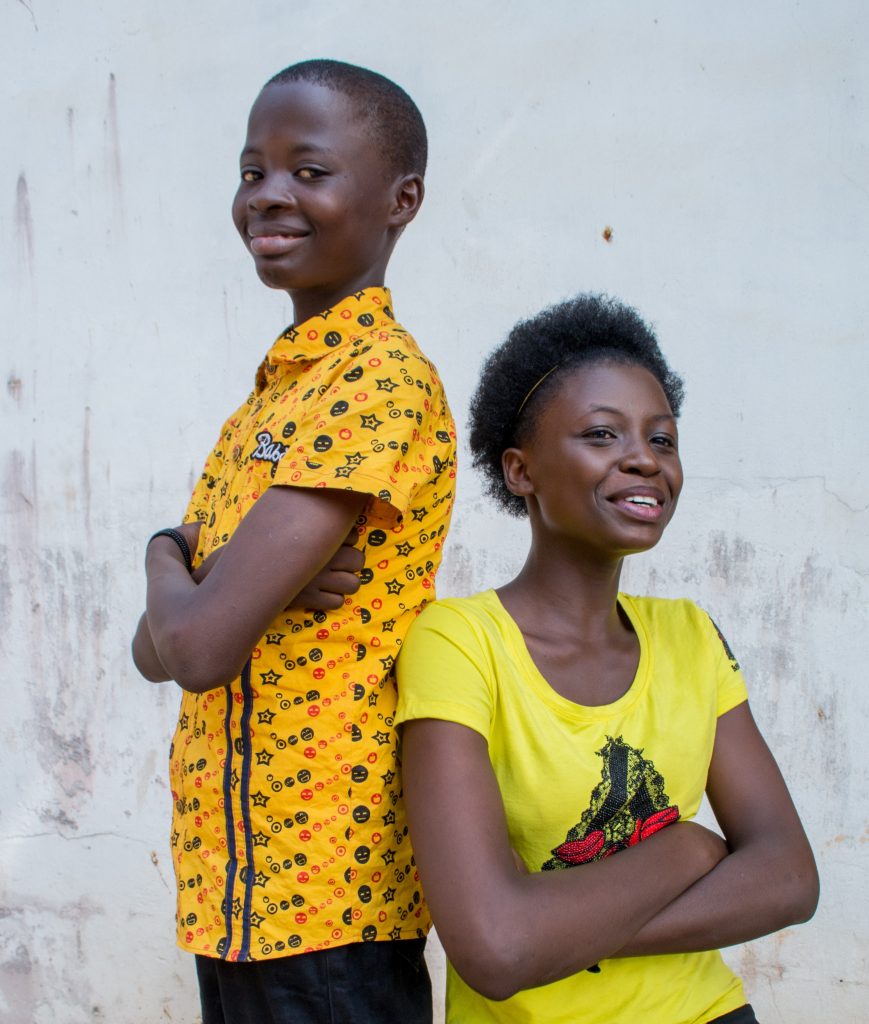 It is always a proud parent moment during my children's visiting day at their boarding school. When I get introduced as Roy's Mom, a staff would comment on how my son was one of the best-behaved boys in his set. Quiet, polite, obedient, gentle and kind, was how they described him. Yet, something was off.
My husband and I observed that while my daughter would troop out with friends in her company, Roy always came out alone. We asked about his friends and he would say he couldn't describe them as friends because the boys in his hostel behaved badly most of the time. He complained about them always talking about girls and how they even used the f-word at times.
Don't you even play football with them, his father asked. No Dad, cos they mostly play at the wrong time when it's against the hostel rules. Hubby's eyes and mine locked. We knew we had a problem and I began asking myself if I had over-moderated this child's behaviour and it affected his ability to socialize.
After hubby narrated to him about his boarding school years, telling him not every boy in the school is bad, I chipped in. "There are certainly smart boys like you who came from good families too. They may be few, but I believe they are there. We encouraged him.
When Roy turned 14 we gifted him his first phone, with a control mechanism. On this day he came into my room, looking awful. What's wrong, Neye? He shut the door behind him and sat next to me on the bed, resting his head on my shoulder. He started sobbing. What Neye? talk to me. He said, I did something I shouldn't have done. It took a while to persuade him then he finally spoke up. I just searched for a word on google and when the page was trying to open, google blocked it. He couldn't say the word so he spelt it. P-O-R-N.
He was now crying uncontrollably. I patted him gently for a while and asked what exactly he had seen. Apparently, the page was opening before an app on the phone detected the content was inappropriate. Before I even asked, he told me he did it because he often heard his roommates talk about porn. He was curious and decided to find out for himself.
I know parents that will quickly conclude that boarding school is a bad place where their children could get exposed to this kind of stuff. But as African parents whose childhood was shaped by boarding schools, we did not even consider this line of thought, not to think of withdrawing him from boarding. We discussed it and contrary to my initial thinking that it might be better for hubby being the male to handle it, we agreed I should carry on while Dad pretended not to know our little secret in the meantime.
Later that evening while we sat casually on the balcony, I told Roy all he needed to know about porn. He asked me questions freely. Why do people do it? What do they benefit from watching it? The question came, Mom, errrm have you ever seen IT before?" He still couldn't freely say the word porn. I answered all his questions and as he thanked me he reached into his pocket for his phone. "Mom, I don't think I need this now. Take it back."
The poor boy had come to realise how potentially dangerous the internet was. I refused to take the phone and assured him it was okay. "Keep the phone and learn to moderate yourself by yourself. You're a big boy now and we trust you 101%." I told him about the 3 levels of control in his life. They are like the trinity. First is God, he sees you all the time. The second is me. I watch you with the Google family link app that blocked that porn site. The third is you. "We have raised you with godly values and you are intelligent enough to decide what is right and wrong."
This was 2 years ago. I think you'll like to hear how it's going with him now and I'm open to sharing in another post. For now, let me share this tool I've used for the past 2 years in moderating my adolescents.
Google Family Link app for children and teenagers is what it's called. It was launched in 2017 and I've found it helpful but wonder why it is under-utilised by parents in this tech age. The app was created to help parents keep track of what children are doing on android devices. It monitors the apps they use, as well as the amount of time they spend on their devices as a way of cultivating healthy digital habits.
If you're a working parent like me and you don't have all the time to monitor directly, you might want to block apps you don't want them to download. I can also lock their phones using Google Assistant. For instance, if I say Ok Google, lock Roy's phone. He will be alerted to wrap up what they are doing before the phone gets locked. I've experienced glitches twice and all I did was uninstall on my phone and his, then reinstall again.
I've not always been a techy person but when your children are techy, you've got to raise your own tech game. So far, it's been worth it cos I've learned so much about adolescent behaviour from tracking my children's digital footprint.
Handling adolescent strivings for autonomy can be tough but the quality of parent-adolescent relationships plays a huge role. Parental responses require balancing the need to set limits on behaviour and the need to provide the adolescent with sufficient freedom to try out new behaviours and learn from mistakes.
The appropriate balance, however, between limit-setting and encouraging exploration depends on the level of complexity, challenge, and danger in the adolescent's environment. For Roy, the trinity model has worked so far, but for your child, it may be a two or four-fold strategy.
Get techy if you need to but more importantly connect deeply and cultivate trust in your adolescent(s) while you still have them under your wings.
All the best!